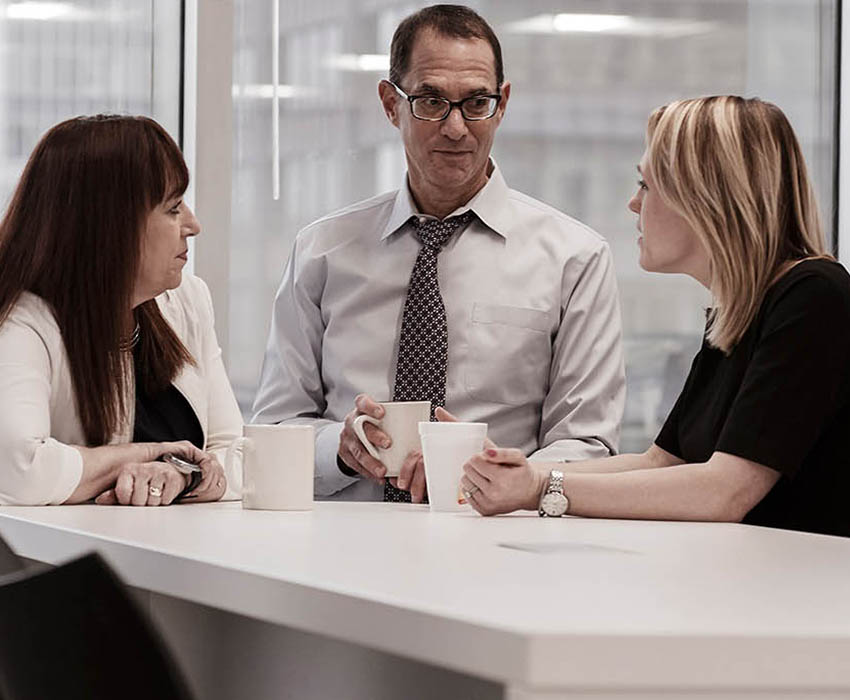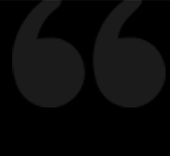 Success doesn't happen in a vacuum… we all need a little help along the way.

DAVID GOODMAN | FOUNDER | GOODMAN LAW GROUP CHICAGO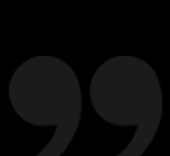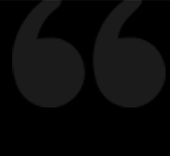 Success doesn't happen in a vacuum… we all need a little help along the way.

DAVID GOODMAN | FOUNDER | GOODMAN LAW GROUP CHICAGO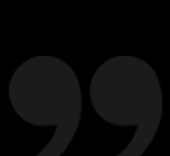 Goodman Law Group | Chicago is committed to making a positive impact on our community. In addition to our ongoing community service work, each month we contribute a portion of our revenue to a charitable organization in honor of our clients.
Our charitable giving focuses on community institutions and organizations in education, the arts, and services that improve the quality of life for people in Chicago and around the world.
We invite you to introduce us to your favorite nonprofit since our contributions are in honor of you, our clients. Email us here to suggest organizations for our consideration.
Recent recipients include:
OhioHealth Arthur G.H. Bing, MD, Cancer Center Located in Columbus, Ohio, Bonnie's brother David received cancer treatment at the Bing Cancer Center for three years until he passed away in September, 2020. "The Bing" provides differentiated, compassionate cancer care by a team who works to not only treat the disease, but care for the whole person. To learn more about Bing Cancer Center, visit www.ohiohealth.com.
Chicago Alliance Against Sexual Exploitation (CAASE) CAASE envisions a community free from all forms of sexual exploitation, including sexual assault and the commercial sex trade. CAASE addresses the culture, institutions, and individuals that perpetrate, profit from, or support sexual exploitation. Their work includes prevention, policy reform, community engagement, and legal services. To learn more about CAASE, visit www.caase.org.
Chicago Connected A partnership program between the City of Chicago, Chicago Public Schools, the philanthropic community, and community organizations, Chicago Connected provides free internet access to an estimated 100,000 students throughout Chicago. Internet connectivity is a lifeline to education and opportunity — extending learning beyond the classroom and opening pathways for development and wellbeing. With ongoing access, every student and their family — regardless of economic circumstance — will be better positioned to pursue a brighter future. To learn more about Chicago Connect, visit www.cps.edu/strategic-initiatives/chicago-connected.
The Greater Chicago Food Depository Cook County's local food bank that provides food for hungry people while striving to end hunger in our community. Working with a network of more than 700 partner agencies and programs including food pantries, soup kitchens and shelters, The Greater Chicago Food Depository distributes more than 170,000 meals every day. To learn more about The Greater Chicago Food Depository, visit www.chicagosfoodbank.org.
The Pad Project Girls around the world face barriers to receiving a quality education because they lack access to menstrual health education, adequate water, sanitation, hygiene facilities, and affordable, hygienic menstrual products. The global narrative surrounding menstruation centers on shame and secrecy. The Pad Project's goal is to rewrite that narrative, transforming it into a source of empowerment and pride by expanding access to menstrual health products and education worldwide. To learn more about The Pad Project, visit www.thepadproject.org.
My Block, My Hood, My City Providing Chicago's underprivileged youth with an awareness of the world and opportunities beyond their neighborhood. Honoring its core values of Interconnectivity, Empathy, Hope, and Civic Responsibility, My Block, My Hood, My City takes students on explorations focused on STEM, Arts & Culture, Citizenry & Volunteerism, Health, Community Development, Culinary Arts, and Entrepreneurism. With the global spread of Coronavirus and 20,000 reported cases in Chicago, My Block, My Hood, My City is ensuring seniors have access to hand sanitizer, health supplements, toiletries, and food. To learn more about My Block, My Hood, My City, visit www.formyblock.org.
Feeding America The nation's largest domestic hunger-relief organization. Thanks to donations and support from businesses, government organizations, and individuals, the Feeding America network of food banks, pantries, and meal programs serve virtually every community in the United States — 40 million people, including 12 million children and 7 million seniors. Ninety eight percent of all donations raised go directly into programs serving people in need. To learn more about Feeding America, visit www.feedingamerica.org.
COVID-19 Relief Fund The United Way of Illinois and the Alliance of Illinois Community Foundations established the COVID-19 Response Fund to support local community foundations and nonprofits for the following: emergency food and basic supplies, interim housing and shelter, primary health care services, utility and financial assistance, supports for children and other vulnerable populations, and nonprofit safety and operations assistance. To learn more about the COVID-19 Response Fund, visit www.ilcovidresponsefund.org.
American Cancer Society Colorectal Research The mission of the American Cancer Society is to save lives, celebrate lives, and lead the fight for a world without cancer. When cancer strikes, it hits from all sides. That's why American Cancer Society is committed to attacking cancer from every angle. With more than 100 years of experience and leadership, American Cancer Society is a global force, fighting all cancers on all fronts, across the US and around the globe. To learn more about American Cancer Society, visit www.cancer.org.
WBEZ 91.5 FM The region's premier public media service and Chicago's exclusive station for NPR programming, WBEZ's mission is to amplify conversations that matter by telling thought-provoking stories that entertain, capture emotion and inspire action. WBEZ produces two local shows The Morning Shift and Worldview, and successfully launched three nationally acclaimed programs: This American Life, Wait Wait… Don't Tell Me! (a co-production with NPR), and Sound Opinions. To learn more about WBEZ, visit www.wbez.org.
Cara Chicago Since 1991, Cara has helped people affected by poverty (including the challenges of recovery, domestic violence, episodic homelessness, and incarceration) to get and keep quality jobs. This work transforms people's lives, and more importantly, rebuilds hope, self-esteem and opportunity for themselves and their families. Cara provides its participants with training and coaching, transitional work experiences, competitive job placements, mentoring for job retention and advancement, and ongoing support. To learn more about Cara, visit www.carachicago.org
Chicago Children's Choir Inspiring and uniting youth from diverse backgrounds to become global citizens through music. Chicago Children's Choir (CCC) is a vast network of in-school and after-school programs built to reflect the racial and economic diversity of Chicago. As a national and international touring ensemble, CCC has become a model for youth choirs throughout the world. CCC has impacted the lives of over 50,000 people throughout its 63-year history, and currently serves 5,200 students across the city of Chicago. To learn more about Chicago Children's Choir, visit www.ccchoir.org
Chicago Legal Prep A public high school in the West Garfield Park neighborhood using its unique law themed curriculum and culture of high expectations to educate the city's next generation of lawyers and leaders. www.legalprep.org
Lincoln Park Zoo Pride of Chicago Campaign Helping keep the zoo open to the public for free 365 days a year, and supporting its conservation efforts and community outreach. www.lpzoo.org
Royal Chundu Foundation School Using profits from tourism and donations to strengthen community education in Zambia, a model for responsible development and a reminder that children everywhere have the same potential and many of the same needs as kids here in Chicago. www.royalchundu.com/en/about-us/royal-chundu-foundation-school
Chicago Symphony Orchestra Annual Fund Pursuing artistic excellence, developing new audiences for symphonic music, providing innovative education and community programs and continuing to bring great music to audiences in Chicago and around the world. www.cso.org
Chicago Run Providing children and youth from pre-k through high school with fun and engaging physical activity programs regardless of age neighborhood or athletic ability level. Chicago Run serves over 18,000 children and youth with high-quality enriching physical fitness programs, with the goal of improving the physical fitness and social/emotional well-being of all participants by following a Sports Based Youth Development model and using Trauma Sensitive coaches. To learn more about Chicago Run, visit www.chicagorun.org.